The Words you speak become the house you live in
Words contain both: meaning and energy.
Words have many layers and are more than just a way to communicate.
Because words have energy -
they hold a vibration, have power and sometimes reveal our secrets.
If you'd like me to speak at your event I'd be delighted to see how we can match.
And if it is not a meaningful speech or one that goes against my values, I will not bend my own integrity.

All theory is grey, so let me speak for myself.
To get an idea of what to expect when having me at your event, just look at my TEDx talk.

And yes, usually I don't swear right at the beginning of a talk. 
Turn Bullshit into Gold. About the hidden value in simple things


Living Simple, off-grid, from abundant natural resources, while following a spiritual approach will terminate all economic problems


Quitting the establishment and getting out of the comfort-zone to thrive. A new job, career, or business. 


Become financially independent and choose voluntarily simplicity on one hand and working remotely and building passive income on the other hand.


Dependence to Independence to God-dependence:
Shifting from being a dependent worker or freelancer to become an independent entrepreneur or farmer that trusts in highest guidance


Mindset: Principles of High-Thinking communication that help frustrated professionals to stay where they are, but shifting their mindset. Being simple in the midst of complexities.


Homeschooling, Unschooling, Worldschooling in symbiosis with nature and animals, for desperate parents of spoiled kids, that want to imbibe values and respect
You bring joy wherever you go.
You bring a lifetime of experience, growing, trust, love compassion and success to the spaces you create.
Truly, the time that I have met you and your family in your community have been some of my favorite moments.
Horse Farm Manager, Live Oak, USA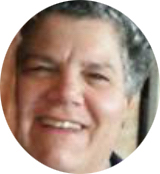 What matters for me
"My Signature Speech is about transforming from a slave of modern society into a self-sufficient leader of one's own life.
The principle of external order by simplifying, combined with High Thinking internally leads to profound shifts in individuals. "
I can share how virtually everyone can utilize this principal and get out of the hyper-busy city lifestyle.
I voluntarily gave up a 6 figure job, 4 patents, 2 flats in 2 cities and all material comforts to live life fully. Simple.
Traveling the world with my wife Ananta and 2 boys, Gopal and Damodar -I settled in a humble cottage with 2 solar panels,
in a sustainable community project in Fiji for a couple of years, until a hurricane blew out the little village.
Following a call for help to support a self-sufficient community-project in the USA, I settled on a field,
growing grains and milking cows – until Donald Trump got into office and canceled his Visa.
So, in a talk, I can go into different branches and fields, like green environment topics,
financial abundance and independence, entrepreneurship, farming, raising children
that are not spoiled and like to do school- and garden-work.
I gave Workshops all around Europe and in America and held speeches from Florida to Berlin.

If you have any questions or already got ideas for a suitable topic,
just let me know.
If there is any connection to Simple Living High Thinking we will find the link.

If it is not a meaningful speech or one that goes against my values, I will not bend my own integrity.
BOOK YOUR FREE SIMPLE LIVING HOUR TO IDENTIFY YOUR BEST NEXT STEP.